This post may contain affiliate and ad links for which I earn commissions.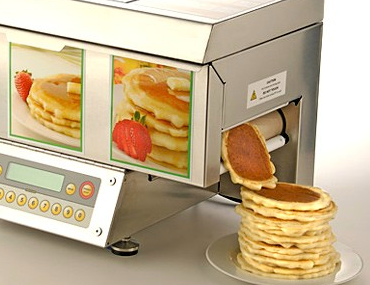 Sorry, couldn't resist the classical quote in the headline 😉 But this is one of those truths… They all say it (me too): Make things work automatically as much as you can. You'll then be able to make money, even while you're asleep, on holidays, or playing golf. And it's true, of course, but there are pros to doing things manually, and there are times where it's the solution, you SHOULD choose.
Follow me here, and Auntie Britt will explain everything…
How to Sell Software Through the Internet
When we started out by reselling software, we probably made every mistake in the book.
You know how it is, when you want to invest in a shareware program? You try it, you like it, you click a button, you pay, and you get your license automatically by e-mail or even directly in your browser.
Well, that was NOT the way we resold our email client. Far from.
People tried it, yes, they liked it, yes, but then they had to either send us an e-mail, or even telephone us to make the order.
Next step was paying. They could do that by sending us a check by snail-mail or by a wire to our bank.
When we received their money, we would go online, fill in all the information the customer had provided us with (name, address, email, etc.), and we would get a license code from the form.
I would then copy this license code, and thanks to this brilliant email client (that I used myself, of course), I could make the final part a bit automatic, in that I only had to write a keyword, I've chosen, and a whole explanation about how to register the program appeared in the email to the client as well as his personal license code.
I would also print out the page with his name, email, and license key.
Pfew!
That was hard work, and luckily we didn't go on holidays those days, because we had to be present for this "system" to work.
But it was not all bad, you know, because something miraculous happened.
We got to know people.
We got loyal customers, who even asked us, if we were reselling other products.
We formed a community, a mailing list (not one way, like an ezine, but multi way), and we enjoyed each other's company.
That was a great time that meant a lot to us.
When Should You Go for Manuel Work
Okay, so you have a product, you want to sell, and you've heard that you should make the whole sales process automatic. True. But what if you have no idea about how to do that? Or what if you've heard about a product that does it all for you (like RAP), but you just cannot afford it yet?
Instead of waiting for the whole thing to be ready and perfect, go with your idea. Go sell it, any way you can, even if it means that people should send you an e-mail and ask for your bank account. Just take action. And then figure it out later, how to make everything run smoother.
Go, go, go 🙂