This post may contain affiliate and ad links for which I earn commissions.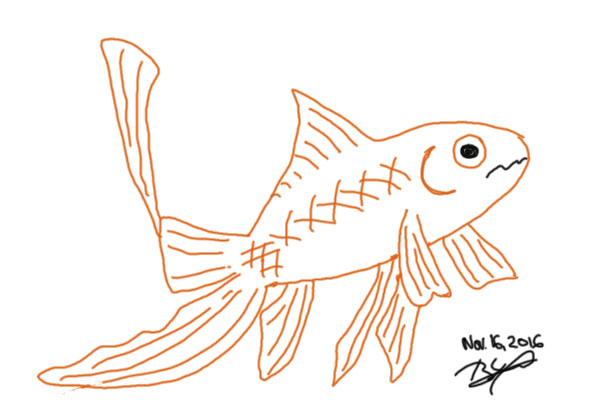 Please say no.
You know the saying: Give a man a fish, and he'll eat today. But teach him how to fish, and he'll eat forever.
Or something like that. The exact words aren't important.
The essence is.
Back in 2000, my family and I moved to France. In Denmark, I was a freelancer. I'd written my first two books, and I worked freelance teaching grownups to use computers.
I thought I could find a job in a supermarket when we moved to France, but I discovered that French speakers couldn't get a job, so I gave up all my unrealistic dreams.
Instead, I made a living by writing and working online.
It wasn't easy. And it wasn't an overnight get rich thing. But I had no other choice than to continue and learn how to do stuff.
Back then, there were no ebooks or courses available. Haha, not even video online.
Still, I think I was lucky, because I didn't have to believe in fairy tales or get rich quick schemes.
Nick Chou has a similar background. He's from China, and he had to learn the hard way.
He did it. He found ways to make money online and get an education and learn English.
And now he's sharing how you can make a sustainable business online yourself.
He's a totally nice guy, too 🙂 And his course is high quality. Whether you choose to create your own products or do affiliate marketing or something else, you'll find case studies and more inside the members area.
Get your long term business blueprint here http://malka.im/ltbb