This post may contain affiliate and ad links for which I earn commissions.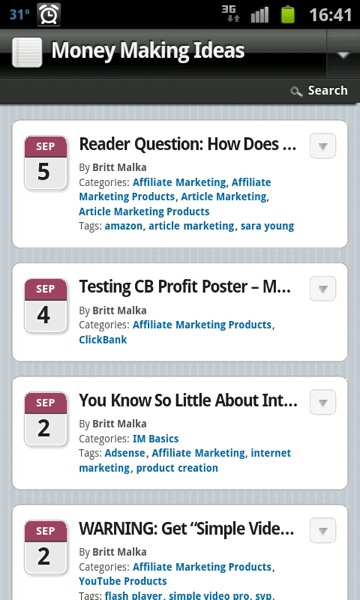 A few years ago, you could be certain that a visitor on your homepage would read it on his computer – or print it out. But you could be almost certain that your content would be consumed on a big screen.
That is not longer true. Your blog could be read on a huge screen, a "normal" screen, a tiny screen, or a small screen. People are no longer sitting still in front of their computer, when they consume information. They are in the train or somewhere out on the streets, using their smart phone or iPad.
This means that normal formatting of your blog is no longer enough. You have to take mobile screens into consideration.
The question is: How do you do that? Are we back in the old days where we had to calculate and code in CSS, HTML and even JavaScript to make our homepages visible, whether the visitor had a 800×600 screen or a modern 1024×768?
No, we're not. Not if you're using WordPress, that is. And the best thing is that only mobile visitors will know the difference. Here's what you can do, using my Five-step system.
Five-Step System to Mobile Theme on Your WordPress Blog
Here's how easy it is to make your blog mobile friendly. You just have to install a free plugin, and activate it. Yup, that's it.
Log into your WordPress Dashboard.
Click on Plugins -> Add New.
Write WPtouch in the search field, and click Search Plugins.
Click on Install Now, when you've found WPtouch.
Activate the plugin.
Now your mobile visitors will be able to see all of your blog in a handy format.
Was that easy or not?