This post may contain affiliate and ad links for which I earn commissions.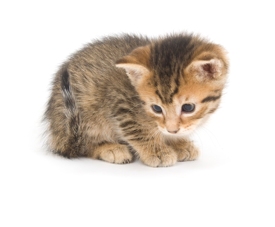 Everybody has probably told you how important it is to guest blog on somebody else's blog. You can gain:
Reputation
Traffic
Fame
Money
Sales
Friends
?
Some bloggers have gone from being almost unknown to become famous, while others have gained a few extra sales and a big traffic burst.
However, there is one big hurdle you have to overcome, if you want to become a guest blogger. I know, because it has been a huge road block for me as well.
You see, in order to become a guest blogger, you have to contact bloggers and ask them if you can write a guest blog post for them.
Ouf! Ouf! Ouf!
So I haven't guest blogged for anybody, because I was (I AM) simply to shy to go out and ask that question. I mean… WHAT IF THEY SAY 'NO'?
But now I'm releaved. In fact, I'm elated. I've found two solutions where I don't have to crawl out of my shelf and ask somebody anything. The best thing is that you can use them, too.
Become a Famous Blogger
You can thank my proofreader and friend, Pete Tunbridge, for this one. One day he wrote to me:
Any use to you?
Oh, yes, it certainly is of use to me.
I've signed up, but a lot of other projects have kept me from writing my first blog post there.
As you can see, if you visit the link, your blog post will get posted on the blog. It will only be used there, and it must be new and unique content. The blog gets a lot of traffic, so you should compare this to "normal" guest blogging, not to posting an article on an article directory.
Share Your Blog Posts and Use Other People's Posts
I discovered this website today. It's a new portal, meant for bloggers to share their posts with others and to get posts written by others.
The idea is that when you post somebody else's posts, you earn credits.
When you have your posts used on other people's blogs, you pay credits.
If you join through my affiliate link, you get 50 free credits to play around with. Here it is:
http://getmoneymakingideas.com/go/ContentFacilitator/
After you've joined and confirmed your membership, you should add this coupon code to get your free credits. Go to Get Credits -> Use Coupon and add:
Coupon Code: DistributeMe
The next thing you should do, is to get the Quick Start Guide. It contained all I needed to know right now to get started.
I can add a little tip, if you plan to publish other user's content. Inside your WordPress blog, add a new user called "Guest Blogger". Give this person a password and admin rights. Use this profile inside Content Facilitator. When you post through them, the blog posts will show up as written by Guest Blogger rather than you.
You can see an example of this here on this guest blog post about Eighterr.
What Else Is Stopping You?
Could one or both of the above websites help you become a guest blogger?
Or what else is stopping you?
Let me know, please. Yes, I actually do care. Write your comments below.